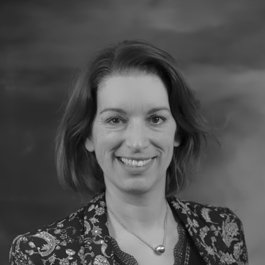 Chantal Koller
Managing Director – Trademarks, Novagraaf Switzerland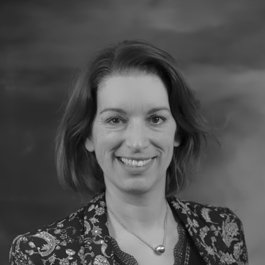 Office:
Geneva, Switzerland
Chantal Koller is Managing Director, Trademarks at Novagraaf in Switzerland. Chantal is a Trademark and Design Attorney and is registered with the Swiss IP Institute, the Swiss Association for IP professionals (VSP) and the French-Swiss Association for IP professionals (AROPI). Chantal utilizes her expertise to advise companies of all sizes on IP matters, focusing particularly on trademarks, designs, domain names and authors' rights. She has extensive knowledge and experience within the field of intellectual property, especially regarding the management of IP rights and strategic handling of large portfolios, including all aspects of negotiations and litigation.
A partner of the firm, Chantal manages the Novagraaf Switzerland trademark team, as well as being part of the Sales Division of the Novagraaf Group. She is responsible for the team dedicated to Japanese clients.
Chantal also has considerable experience of handling clients' global IP rights in a demanding environment. Her fluency in Swiss-German is particularly valuable to her global approach to IP rights.
Chantal's background provides her with a pragmatic and business-oriented approach, and allows her to offer high standards of quality and responsiveness to clients.
Career history
Chantal obtained her Law degree from the University of Geneva in 1997. Chantal previously worked as an IP counsel at various IP firms for 20 years, followed by a general counsel position at an international sports federation and an in-house counsel position, before joining Novagraaf in 2008.
Work highlights
During the two years Chantal worked in-house at a spirits company, she was responsible for coordinating the litigation and IP case management in a thorough battle over the ownership of the company's brands throughout Europe. This enabled Chantal to develop unique strategic and organisational skills in terms of IP management, in combination with extensive experience over the construction of IP assets towards their use in potential litigation cases. She also gained a close relationship with European experts in IP management and litigation as an additional benefit.
Memberships
Chantal is a member of INTA, AROPI's Board of Directors and VSP.
Languages
English
French
German
Swiss-German
Areas of expertise
IP strategy
IP management
Searching
Litigation and pre-contentious
Agreement negotiations
Honours
Chantal is recommended in the World Trademark Review WTR 1000 (2021 edition):
'Chantal readily gets to grips with the organisational structure of the brands she assists and tailors her advice to suit. She puts heart and soul into every project to offer clients a personal yet professional experience.'