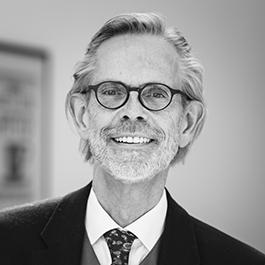 Gerard van Hulst
Commercial and Global Accounts Director/Partner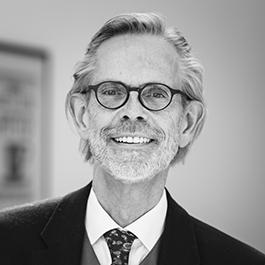 Amsterdam office
Gerard van Hulst has extensive experience in the field of intellectual property and is particularly active in providing multinational companies with advice on the management, development and exploitation of their IP portfolios. In addition, in his role of Commercial and Global Accounts Director/Partner, Gerard focuses on expanding the international client base of the Novagraaf group, which involves working in close cooperation with other professionals within the group, including specialists in the field of patents.
Career history
Gerard has worked as a consultant in the field of IP since the early 1980s, and is a BMM Certified Trademark Attorney. He joined Novagraaf in 2000.
Work highlights
Gerard advises clients in various countries, ranging from Europe to the USA and Asia. He has a strong knowledge of the rules of conduct for international business transactions and has developed a unique approach for multinational companies.
Gerard acts for clients in a wide range of sectors, including the pharmaceuticals, tobacco and clothing sectors. He is also responsible for managing the trademark rights of a world-renowned music band. Gerard regularly gives lectures during seminars, both nationally and internationally.
Memberships
Gerard is a member of INTA, PTMG, CITMA, BMM, AIPPI, GRUR and Marques.
Areas of expertise
Trademark registration & portfolio management
Trademark prosecution
Trademark filing strategies
Trademark portfolio audits
M&A projects
Anti-counterfeiting
Trademark clearing searches
IP infringements
Registered and unregistered designs
Copyright
Domain names
IP strategy
Dispute resolution
Litigation management
Unfair competition
Pre-litigation & litigation
Industry specialisms
Chemistry
Cosmetics & personal care
Drinks/beverages
Fashion & textiles
Financial services
Food & food technology
Life Sciences & biotech (pharma, medical devices, biosensors)
Luxury goods
Tobacco & vaping
Honours
Gerard has been recommended in the World Trademark Review rankings for several years:
'Transactional specialist Gerard van Hulst is always on the ball – van Hulst has spent more than three decades helping multinationals to reap maximum reward on their IP investments.' (WTR 1000, 2021 edition)
'Keeping things ticking over in the Amsterdam office are Gerard van Hulst, Bart Schweitzer and Helma van de Langenberg. Van Hulst is a name that multinationals will want to have on speed dial.' (WTR 1000, 2020 edition)
'Van Hulst keeps discerning international brand owners happy and has made Novagraaf a byword for excellence among multinationals.' (WTR 1000, 2019 edition)
'Time-served attorney Gerard van Hulst shows "a flair for the development and exploitation of international portfolios".' (WTR 1000, 2018 edition)
Gerard is a BMM Certified Trademark Attorney. The BMM Certified Trademark Attorney mark is a recognised quality seal of trademark attorneys.