Alexis Thiebaut
Trademark Attorney | Paris, France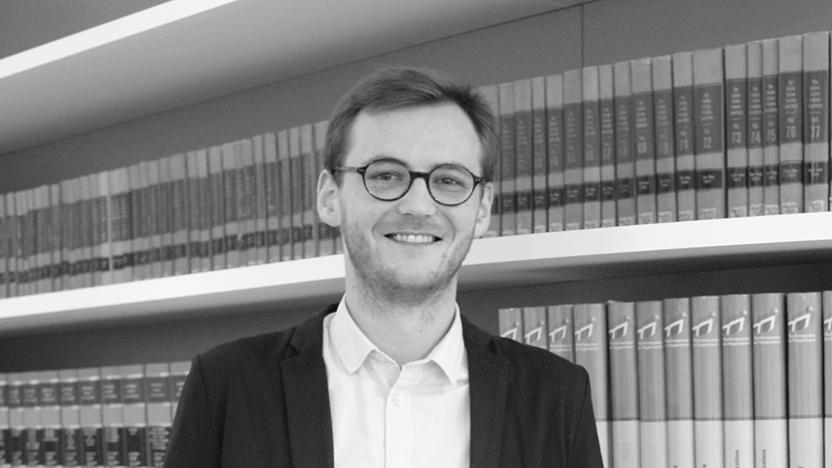 "I particularly enjoy the diversity among Novagraaf's clients. There is no 'typical day'. Every day is different: you could be helping an individual file their first ever trademark or providing strategic support to a worldwide IP portfolio. That's what I like so much about the job: it's always varied and never boring."
Alexis joined Novagraaf in 2014 straight from university as a trainee. He holds a joint bachelor's degree in Law and Economics, a Master's degree in Business and Corporate Law, a Master's degree in Industrial Property Law, and is currently completing his French and European trademark and design attorney qualification.
A fascinating field of law
I was attracted to the trademark field while studying for my bachelor's degree in Law and Economics. IP law and practice is constantly evolving: it's both a living and concrete area of practice, which means it's always interesting. I joined Novagraaf as a trainee in 2014. I felt immediately welcomed. My colleagues gave me a lot of confidence and support during my traineeship, which enabled me to develop and to take on additional responsibilities.
In my current role, I assist two lead trademark attorneys delivering IP services to their clients, including trademark oppositions, searches, case updates, strategic advice, litigation support, licensing and design/domain name registrations. I also look after a number of my own smaller clients, and hold a number of internal roles, including overseeing updates to our IP software management system; assisting with 'MinutesIP', our internal updates on law changes and important case law; and managing the foreign agents using our firm's services in France and the EU.
Clear lines of progression
Novagraaf has supported me throughout my career progression. In addition to my current training at INPI to become a French and European trademark and design attorney, the company provides internal IP training courses, as well as access to specific workshops on important IP topics; for example, on EUTM reform and the potential implications to our clients of Brexit. My work on 'MinutesIP' also means I keep on top of important legal updates.
It's also a really enjoyable place to work. Novagraaf has a large and supportive team, both in France and across the Group, and we have a broad range of interesting clients. I particularly enjoy the diversity among Novagraaf's clients. There is no 'typical day'. Every day is different: you could be helping an individual to file their first ever trademark or providing strategic support to a worldwide IP portfolio. That's what I like so much about the job: it's always varied and never boring.
Advice to applicants
IP is a fascinating profession to enter into and Novagraaf is a great place to work. To make the most of the opportunity, my advice would simply be to give your best; in my experience, the company returns that effort with trust, support and responsibility.