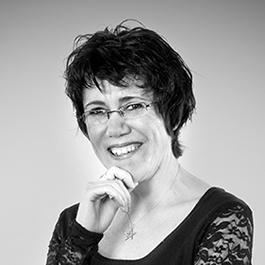 Nadège Lagneau
French and European Patent Attorney – Registered to practice before the USPTO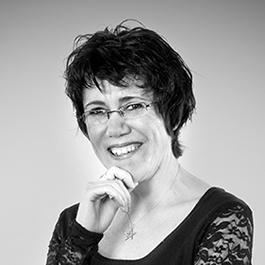 Geneva office
Nadège Lagneau, Ph.D. began her career in the United States in 1997 as a Research Fellow in Harvard Medical School and consequently pursued her research career in the R&D department of a Biotech in the Boston area in 1998, where she was Principal Scientist and responsible for the patent portfolio of the company. Nadège specialised in Intellectual Property law by joining a renowned Boston Law Firm in 2001, where she rapidly qualified to practice in patent cases before the USPTO and acquired a solid experience in the patent practice of the United States Patent & Trademark Office (USPTO). After 6 years of IP practice in Boston, she joined the IP firm Bredema in 2007, followed by Novagraaf Technologies in the Paris area, as a result of the merger of the 2 firms in 2009. After 13 years of patent practice in the Paris offices of Novagraaf, she joined Novagraaf International SA in Geneva in September 2022. Before joining the Novagraaf Geneva office, she was Associate Head of the Chemistry & Life Sciences Department in France and was responsible for patent activities in the field of Chemistry.
Career history
Nadège was a Harvard Medical School Post-doctoral Fellow, at the Center for Biochemical & Biophysical Sciences & Medicine (CBBSM), under the direction of Professor Bert L. Vallée (Edgar M. Bronfman Distinguished Senior Professor of Harvard Medical School). She holds a Ph.D. in Chemistry (Kansas State University, USA), a Master's Degree in Chemistry (University of Caen, France) and a Chemical Engineering Degree in Materials and Fine Chemistry (Institut des Sciences of Matter and Radiation/ENSICAEN, France).
In 2008, Nadège graduated from the Center for International Intellectual Property Studies (C.E.I.P.I), patent law section (University of Strasbourg, France). She has been a European Patent Attorney since 2012 and a French Patent Attorney since 2016. Nadège has also been registered to practice before the USPTO since 2002.
Work highlights
Nadege is active notably in the fields of chemistry, materials science, nanotechnologies, polymers, chemistry of phospholipids, polypeptides, polysaccharides and biomolecules, composite materials, battery cells, electrode materials, filtration membranes, catalysts, nanocarbon materials, petrochemicals,  adhesives, coating materials and treatment of surfaces, thin films, biomaterials and chemical compounds in agrochemistry, food industry, nutraceuticals, cosmetics, human and veterinary medicine/pharmaceuticals, and synthetic vectors in therapeutic and theranostic applications (nanoparticles, dendrimers, metal organic frameworks, zeolites).
Memberships
Nadège is a member of the European Patent Institute (EPI) and the French Patent Attorneys Association, Compagnie Nationale des Conseils en Propriété Intellectuelle (CNCPI).
Areas of expertise
Patent drafting and strategic management of patent prosecution worldwide
Opposition and appeal proceedings before the European Patent Office
Expert reports on patentability, freedom-to-operate, patent infringement and validity
National and international litigation and pre-litigation cases
Infringement seizures
IP strategies around innovative products
IP portfolio management and protection strategies
 
Industry Specialisms
Chemistry
Materials Science
Plastics & Polymers
Batteries/Battery cells
Nanotechnologies
Life Sciences
Pharmaceuticals
Cosmetics