Is scope of trademark protection narrowing for drinks sector?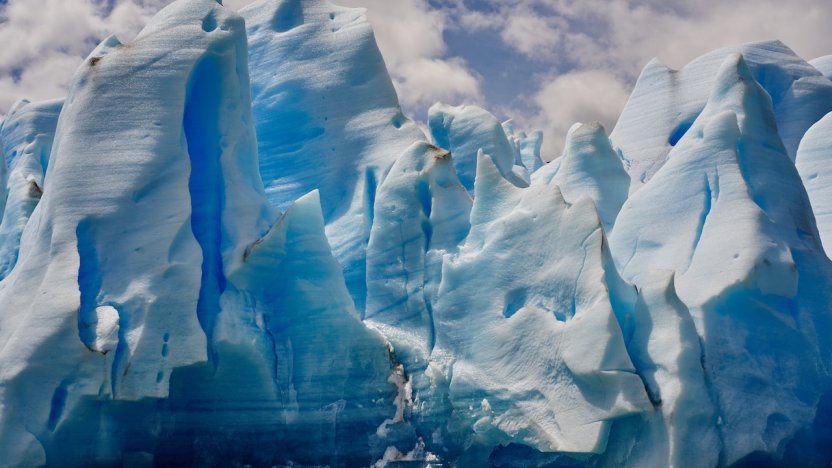 Alcoholic and non-alcoholic drinks found to be sufficiently distinct for 'Iceberg' trademarks to be allowed to co-exist. Novagraaf's Casper Hemelrijk sets out the ruling.
The scope of protection of a trademark is limited to those products or services covered by the trademark registration. This means that, in principle, a trademark owner cannot oppose the registration of a similar or identical trademark where that mark is to be used for non-similar products or services. An exception to this applies, however, if it can be shown that the products or services are sufficiently similar to cause confusion in the market. The recent dispute between the owner of the mark 'Iceberg' (class 33) and the applicant for the mark 'Iceberg' (class 32) highlight the challenges of proving similarity between products and services in different classes.
'Iceberg' takes on 'Iceberg'
In December 2015. Italian company Gilmar applied to register a figurative EU trademark (EUTM) to protect the sign 'ICEBERG' (pictured, below right) for use on 'mineral water and aerated water; non-alcoholic beverages; fruit beverages and fruit juices' (class 32). 

The application was opposed in March 2016 by Nordbrand Nordhausen, owner of an earlier figurative mark for the sign 'ICEBERG', as registered for 'alcoholic drinks; vodka' (class 33), as both an International trademark registration designating the Czech Republic and a national German trademark registration. The opposition was based on article 8(1)(b) of the EU Trademark Regulations (EUTMR), which offers grounds for refusal of a mark due to likelihood of confusion with a previously registered trademark.
In June 2017, the Opposition Division of the European Intellectual Property Office (EUIPO) duly judged that the signs were aurally and conceptually the same, while the contested sign was only slightly different visually from the earlier trademark. It also noted that the products target the same public, as they are often sold side-by-side in shops, bars and on drinks menus. While the products are similar to a low degree, therefore, they are sufficiently similar for there to be a likelihood of confusion.
Gilmar appealed the decision In August 2017. It was subsequently passed to EUIPO's Grand Board of Appeal, since previous disputes about the similarity of products had resulted in a number of diverging decisions.
Assessing similarity
The task before the Grand Board was assess the similarity between alcoholic drinks (specifically vodka) and non-alcoholic beverages. One of the relevant factors in the assessment of similarity is whether goods or services are complementary.
Gilmar argued that the goods are not complementary, since the consumption of vodka does not involve the consumption of fruit juices, water or other non-alcoholic beverages. Additionally, the ingredients used in fruit juices or beverages differ from those used in vodka. Furthermore, alcoholic drinks such as vodka are not in competition with non-alcoholic beverages. An average consumer wanting to buy alcohol is not going to compare alcoholic options to non-alcoholic drinks, as this consumer is looking to enjoy the effects of alcohol instead of satisfying his or her thirst.
Nordbrand Nordhausen countered these arguments by stating that both types of drinks are necessary to prepare (mixed) drinks and are distributed through the same channels. On these grounds, it argued, there is at least an average degree of similarity between the goods.
The ruling
In its decision of 21 January 2019, EUIPO's Grand Board divides its ruling into three parts: vodka versus respectively water, non-alcoholic beverages (such as soft drinks), and fruit juices, finding:
Water to be sufficiently distinct from vodka: There is no specific necessity to drink water when someone drinks vodka; the prices of both products differ substantially; any mixing takes place at manufacturing level (not by the end consumer); and, while both products make use of the same distribution channels (supermarkets),  the goods are located in different sections.
Vodka is often used in cocktails and mixed drinks: Here, the court also referred to the recent decision in a similar dispute between Flügel and Red Bull, in which it was noted that the fact a large number of alcoholic and non-alcoholic drinks are mixed or consumed together is not enough reason to accept similarity between the products.
Fruit juices are healthy, whereas vodka could be called the opposite: Fruit juices are also subject to very detailed legislation regarding nutritional or health claims, for example. The grounds brought forward in the assessment of water and non-alcoholic beverages above were also found to be applicable for fruit juices.
On this reasoning, the Grand Board found the goods at stake to be dissimilar. Even though the marks are practically identical, the opposition was rejected in its entirety. Companies in the drinks sector will be rightly concerned about this potential narrowing in the scope of protection for their trademarks. if you have any questions or concerns on any of the topics covered in this article, please speak to your Novagraaf attorney or contact us below.
Casper Hemelrijk works at Novagraaf's Competence Centre in Amsterdam.