Emmanuelle Laude-Duval
Patent Attorney | Paris, France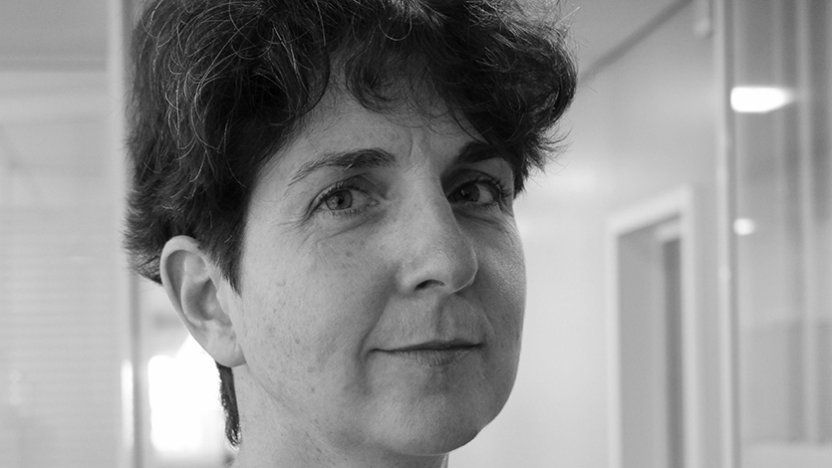 "You have the opportunity to work with clients directly from a very early stage in your career. It's under supervision from a senior attorney, of course, but this enables you to learn the skills early that you wouldn't normally get a chance to develop until you're fully qualified. I think clients appreciate it too: they get to talk to the patent engineers actually doing the work."
Emmanuelle joined Novagraaf in 2006 as a patent attorney specialising in physics and engineering. She graduated in Chemical Civil Engineering from the Polytechnic Faculty of Mons (Belgium) and holds a PhD in Materials Science and Engineering from the Nancy School of mining – INPL. She is also a graduate of the International Studies Centre in IP (CEIPI). She has 17 years' experience in the IP profession and is a qualified French and European patent attorney.
A chance discovery
I chose IP as a profession largely by chance when I was hired by the Michelin Tyre Company following my PhD. I was expecting it to be a more traditional researcher role, but I ended up responsible for IP too. From there I moved into private practice so I could have access to on-the-job training to complete the EQE exam. From there, I came to Novagraaf.
I choose the company because I'd spent some time in the Netherlands as a child, and I was curious about what it would be like to work for a Dutch company. I've found the role really rewarding. It's inspiring to be part of a business that has definite long-term goals for success.
I also found that women are really given a chance at Novagraaf, which sadly wasn't always the case in French law firms at that time. I had two young sons when I joined the company, but that was never an issue. All the company asked from me was to commit and give my best. In my time here, I've qualified as a French and European patent attorney, and also benefited from English and German lessons. I now run my own team, with two dedicated trainee patent attorneys who I'm also mentoring through their professional development.
Shared experiences
I also find Novagraaf really social. The Paris office recently moved to a new building in a different area of the city, and the company provides a staff shuttle to employees. It's been a great initiative: you get the opportunity to speak to colleagues who you might never meet otherwise, from all different areas of the business, and that's been incredibly inspiring. It also helps us to serve clients better as we're in better contact with specialists from other divisions, and can bring them in as required, to cross-sell or just to share important knowledge and information. I find I come up with lots of solutions and ideas while chatting to colleagues on the shuttle, or at the coffee machine or the staff canteen at lunchtime.
In many ways, Novagraaf feels more like a company than a law firm. There's a different way of working here, which is freer and more collegiate than in other law firms. My colleagues are all really helpful and highly committed, and we often collaborate on work, which is also rarely the case in law firms, where work tends to be managed in silos or in competition with one another.
You also have the opportunity to work with clients directly from a very early stage in your career. It's under supervision from a senior attorney, of course, but this enables you to learn the skills early that you wouldn't normally get a chance to develop until you're fully qualified. I think clients appreciate it too: they get to talk to the patent engineers actually doing the work.