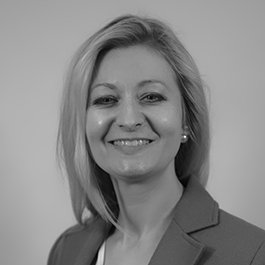 Anca Draganescu-Pinawin
Intellectual Property Counsel | CIPP/E, CIPM and Head of Online Brand Protection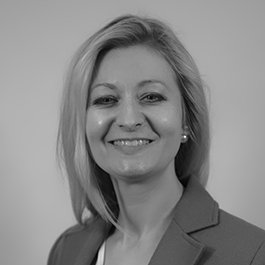 Geneva office
As Head of Novagraaf's new Online Brand Protection service, Anca Draganescu-Pinawin leads the latest addition to the Group's extensive suite of services. As Senior IP Counsel at the Geneva office, Anca manages a portfolio of multinational clients in a wide range of sectors from travel and leisure to FMCGs and biotechnology. In addition, Anca works in the increasingly important field of data protection, helping clients meet the compliance requirements of the GDPR.
Anca's background allows her to bring an uniquely precise and nuanced understanding of business needs to her legal advisory work. She combines her knowledge of IP imperatives with pragmatic, operational considerations to offer clients effective, tailor-made strategies. Moreover, Anca is specially positioned to advise clients on IP and data protection-related issues in the larger context of internet law.
Career history
Before establishing herself in intellectual property, Anca worked in the corporate and non-profit sectors, as well as in international organisations. She notably has a background in media and as a communications and branding expert, having previously developed and deployed a global branding strategy.
Anca obtained her Masters degree in Law from the University of Geneva. She also holds a Masters degree in Anthropology and the History of Religions from the University of Chicago.
Work highlights
In addition to being an active public speaker presenting the legal dimensions of brand management to marketers and entrepreneurs, among others, Anca has also written extensively on IP and business. She has been published and interviewed in journals both in the professional sphere, as well as in the public sphere, including the WIPO Magazine, The Licensing Journal, Cominmag, in which she has a column. She has also notably contributed to and edited Novagraaf's comprehensive white paper on intellectual property management for small businesses, which was published in December 2017.
Memberships
Anca is a member of AROPI.
Languages
French
English
Romanian
German
Italian
Areas of expertise
IP strategy development
Online Brand Protection
Brand portfolio management
Conflict (oppositions, negotiations, defense, coexistence)
Contract drafting & negotiations
Trademarks
Registered and unregistered designs
Copyright
Domain names (strategy & UDRP)
Watching
Availability searches
Privacy & data protection (GDPR)
Industry specialisms
Trademarks & Domain Names
Designs
Strategy
Cosmetics & personal care
Fashion & textiles
Life Sciences & biotech (pharma, medical devices, biosensors)
Oil & gas
Telecommunications
Honours
Anca is recommended in the World Trademark Review WTR 1000 2021 edition:
'Anca Draganescu-Pinawin's recommendations are clear and to the point, which makes decision making a lot easier. She also stays up to date on developments in the digital realm, which is a massive advantage.'